List of Works
Bibliography of photographic work
Photographs and photo series by Erwin Olaf (Hilversum, 1959) have appeared in numerous national and international newspapers, magazines and journals over the last 25 years.
Most of the series (portfolios) made as an autonomous artist have also published in book form. Olaf's work has also been included in numerous national and international reviews of the (history of) contemporary photography.
The bibliography below contains a broad selection of books which, with a few exceptions, contain only his photographs.
Stadsgezichten van Erwin Olaf and Fragmenten from: Het Amsterdamse Dromenboek by Guus Luijters, with an introduction by Hans van Manen (Amsterdam 1985)
Chessmen. An Attempt to Play the Game (Amsterdam 1988)
Blacks. 17 Royal Portraits, introduction by Theo van Gogh (Amsterdam 1990)
Hallo, wij zijn Theo en Thea! (Amsterdam 1990)
Borek Sípek. Stijl, vorm functie. Catalogue of the exhibition of the designer Borek Sipek in the Stedelijk Museum Amsterdam, text Reyer Kras (Amsterdam 1992)
Joy. The First Decade in Photography by Erwin Olaf, contributions from Peter Weiermaier, Karen Gasmester, Dirk van der Spek (Amsterdam 1993)
Mind of Their Own. 19 Portraits of Mentally Disabled People (Amsterdam 1995)
Stars in Black & White & Colour (Sydney 1996)
Violence & Passion (Amsterdam 2000)
Paradise Portraits (Amsterdam 2000)
Booby Trap, catalogue of the Museo d'Arte Province di Nuoro (2002)
Silver, catalogue for the overview exhibition at the Groninger Museum (Amsterdam/Groningen 2003)
The Golden Age, The People of The Labyrinths (Arnhem 2005)
Rain/Hope (Amsterdam/Utrecht 2006)
Grief, introduction by Jonathan Turner (Amsterdam 2007)
Fall (Rotterdam 2008)
Andere ogen. 10 jaar eigenzinnige Nederlandse fotografie: Victor Bergen Henegouwen, Morad Bouchakour, Koos Breukel, Anton Corbijn, Rineke Dijkstra, Rob Hornstra, Dana Lixenberg, Erwin Olaf, Bianca Pilet, Viviane Sassen, Henk Wildschut e.v.a. (Amsterdam 2009)
DeLaMar Theater Photo Collection. 5 opdrachten voor 1 theater. Photographs by Viviane Sassen, Hans Eijkelboom, Cuny Janssen, Koos Breukel, Erwin Olaf. Introduction Janine van den Ende, contributions Marcel Feil and Arthur Japin (Amsterdam 2010)
Erwin Olaf, monograph on the period 2004-2007, plus DVD with 5 films, text Alasdair Foster (New York/Londen 2008)
Vite Private, monograph (Milaan 2010)
Own, appearing on the occasion of Olaf's Johannes Vermeer Prize 2011 award, is an extensive selection of his work chosen by himself (Flatland Gallery Utrecht and Antwerp Lido Publishers, 2011).
An overview of the photographic works and installations of Erwin Olaf plus some of his recent short films can be seen at: www.erwinolaf.com.
Films and videos
Erwin Olaf made his first short film Vanity Five in 1987. More short films, music videos and video art followed, both private works and commissions, including La Pat (VPRO 1990), and Tadzio, together with artist Frans Franciscus (for Stichting Oud-Amelisweerd, 1991). Music videos include films for artists such as Mathilde Santing, Karin Bloemen, Doop, Paul de Leeuw, Volumnia, and clips for broadcaster MTV. Commissioned work includes films for Veilig Verkeer Nederland, Het Nationale Ballet, The Most Beautiful Kisses for Aidsfonds/Gay Games (1999) and several short videos and films for friends and for veejaying performances. Tales of Grip (VPRO 1998) is an exception because of its length: it's a documentary film of 55 minutes about the working methods in preparing for a performance of dancer Anne Affourtit and singer Mathilde Santing, where the camera acts as voyeur.
In 2000, Olaf made various short films relating to or in connection with his autonomous photographic series. Spanking Clowns (2000) originated in the period of his Paradise project. It was followed by Separation (2003), Rain (2004), Rouge (2005), Le dernier cri (2006), Grief (2007), and the diptych Dusk & Dawn (2009).
In between were short film stories such as Wet (2005), Annoyed (2005), the 'porn' films Revanche 1 (2009), Revanche 2 (2010), the costume comedy La tristesse riche (2010), a commercial for the Hermitage Amsterdam, in which a statue of Alexander the Great opens its eyes, and a commercial Vente privée desire with starving customers for a shipping company (both in 2010). Recent additions are five films under the name ArtPorn Project and two movies, Couple in House and Metro Urban, on the occasion of the 40-year anniversary of dance company Introdans (2011).
Michiel van Erp has made a documentary about Olaf, called On Beauty and Fall (2009).
Exhibitions
Olaf had his first solo exhibition in 1990 with the series Blacks. 17 Royal Portraits in the then Fodor Museum in Amsterdam. Since then, many exhibitions of individual series have followed, virtually every year. Among them, special assignments have included, for Naarden Photo Festival 1995, Mind of Their Own: glamour photos of mentally handicapped children from the Dennendal Centre in Den Dolder. During his studies at the School of Journalism, Olaf had photographed in the centre. He returned in 1997 to create a fixed installation of rain and sun screens on the property, where he photographed one resident as a clown.
Olaf has exhibited over the last 20 years in galleries and museums around the world, including the Stedelijk Museum, Amsterdam (1992), the Frankfurter Kunstverein and Kunsthal Rotterdam (1993), Stadtmuseum Erlangen (1995), Roslyn Oxley9 Gallery Sydney (1996), Ludwig Museum, Cologne (1998), Bilbao Art Centre (2001), Laurence Miller Gallery New York (2001), Museum Sztuki Lodz (2005) and other galleries and museums in Italy, Russia, and Japan. In 2008, he exhibited for the first time in China, in Shenzhen and Hong Kong. Beijing followed in 2010. His permanent galleries in the Netherlands are Reflex in Amsterdam and Flatland in Utrecht. From 2005, in New York he exhibited his series at Hasted Hunt.
Retrospectives of his work had been exhibited at MuHKA in Hasselt (2001), Cultural Centre Knokke-Heist (2002), Museo d'Arte Nuoro, Italy and the Groninger Museum (2003), Antwerp Photo Museum (2009), Ruarts Gallery Moscow (2009), and the Domus Artium Salamanca (2009-2010).
His many special projects have included: the portrait series of of Dutch Moroccans in the Nieuwe Kerk in Amsterdam, the ceiling for the Dutch embassy in Warsaw (a mosaic of blue-painted faces with bright red lips and closed eyes) and, in collaboration with the architect Rem Koolhaas, decorations for a public toilet in Groningen.
Collections
In the Netherlands, Olaf's work is included in the collections among others of the Centraal Museum Utrecht, The Hague Municipal Museum, the Groninger Museum in Groningen, Leiden's Prentenkabinet, and Amsterdam's Rijksmuseum and Stedelijk Museum, among others.
Foreign museums that have purchased his work include the Ludwig Museum, Cologne, the North Carolina Museum of Art in Raleigh, Fondation Francès Senlis, Collezione La Gaia Piedmont, Ars Fundum Madrid, and the George Eastman House.
Large corporate and private collections in which his work features include the ING Art Collection, the Caldic Collection, Rabobank in the Netherlands and The Frank-Suss Collection and Sir Elton John Collection in the UK.
Awards
For his series Chessmen, Olaf was awarded the first prize in the Young European Photographer Competition in 1988. He has received various prizes for advertising campaigns, such as the Silver Lion Award at Cannes in 1998 for his Diesel Jeans campaign and 2001 for his Heineken campaign.
Other awards included: Photographer of the Year in the International Colour Awards (2006), being voted Artist of the Year by the magazine Art Sound (2007), the USA's Lucie Award 2008 for his achievements in the field of advertising photography, and the award this year for his entire oeuvre with the state prize for the arts, the Johannes Vermeer Award 2011.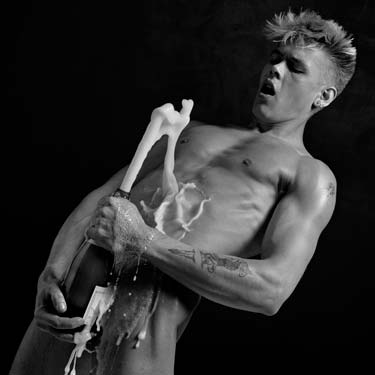 Erwin Olaf Squares, Joy, 1985
Studio Erwin Olaf, Amsterdam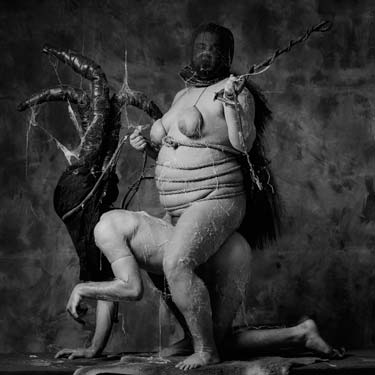 Erwin Olaf Chessmen XI, 1988
Studio Erwin Olaf, Amsterdam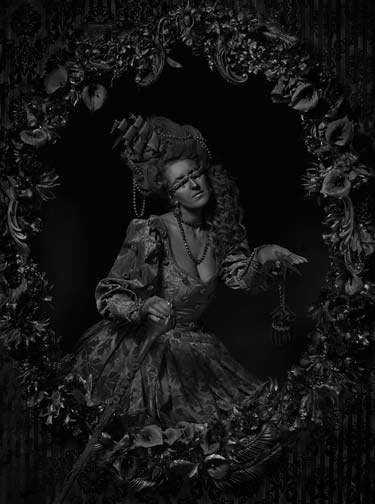 Erwin Olaf Blacks, Desirée, 1990
Studio Erwin Olaf, Amsterdam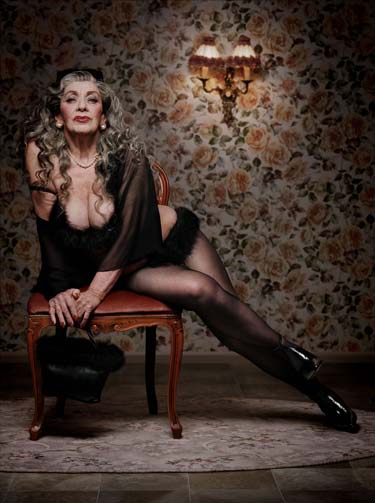 Erwin Olaf Mature, Anna Nicole S. 75, 1999
Studio Erwin Olaf, Amsterdam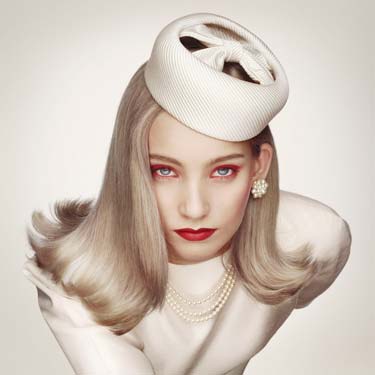 Erwin Olaf Royal Blood, Jackie O. 12:29 PM, 2000
Studio Erwin Olaf, Amsterdam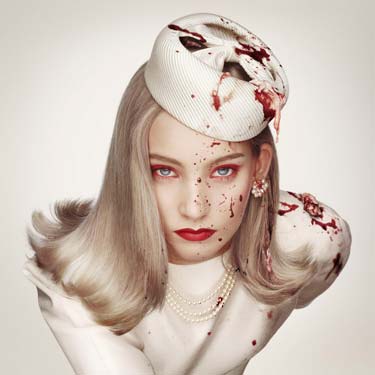 Erwin Olaf Royal Blood, Jackie O. 12:30 PM, 2000
Studio Erwin Olaf, Amsterdam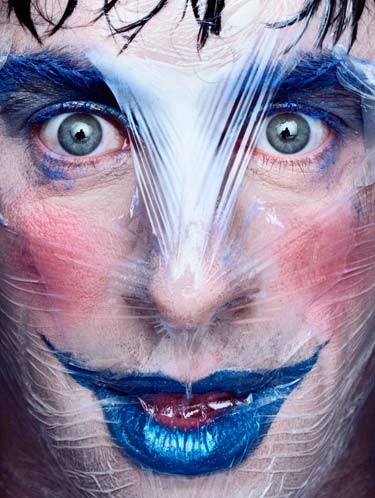 Erwin Olaf Paradise Portraits, Laurent, 2002
Studio Erwin Olaf, Amsterdam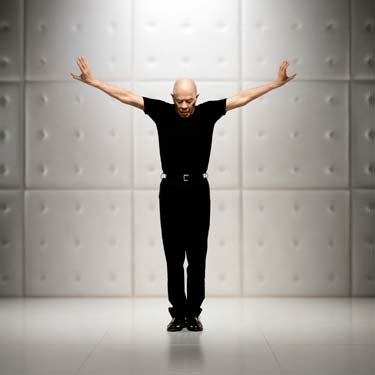 Erwin Olaf Hans van Manen, 2004
Studio Erwin Olaf, Amsterdam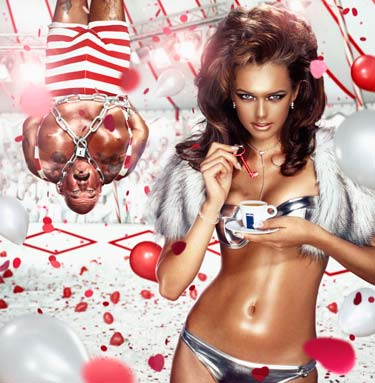 Erwin Olaf Lavazza, Strong Man, 2004
Studio Erwin Olaf, Amsterdam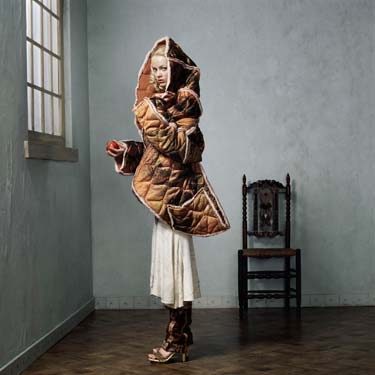 Erwin Olaf People of the Labyrinths, 05, 2005
Studio Erwin Olaf, Amsterdam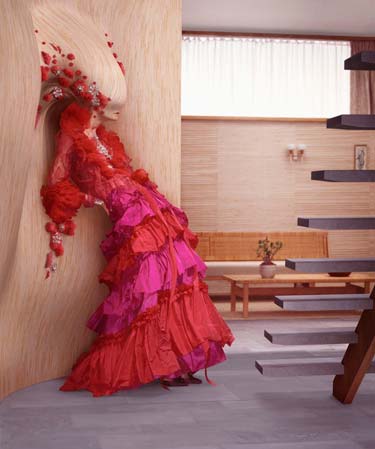 Erwin Olaf New York Times Couture, Lacroix, 2006
Studio Erwin Olaf, Amsterdam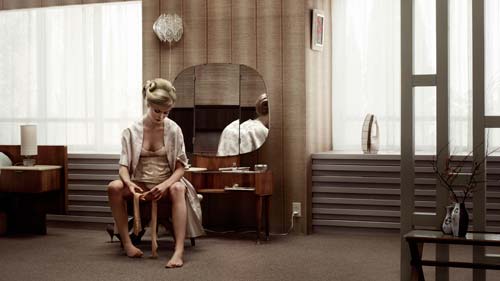 Erwin Olaf Grief, Barbara, 2007
Studio Erwin Olaf, Amsterdam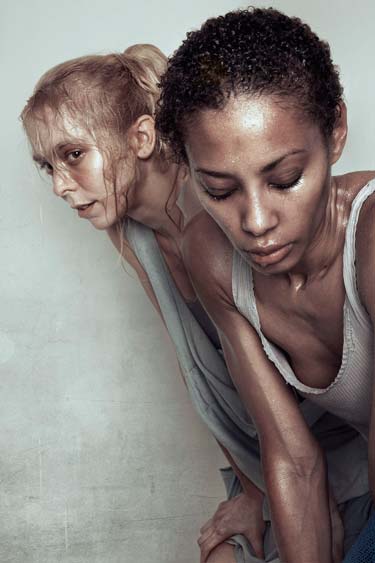 Erwin Olaf Nederlands Dans Theater 08, 2009
Studio Erwin Olaf, Amsterdam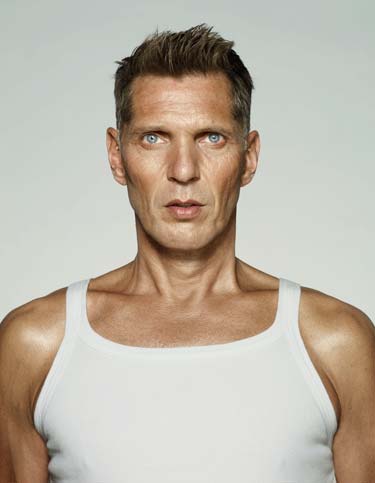 Erwin Olaf Selfportrait, I Am, 2009
Studio Erwin Olaf, Amsterdam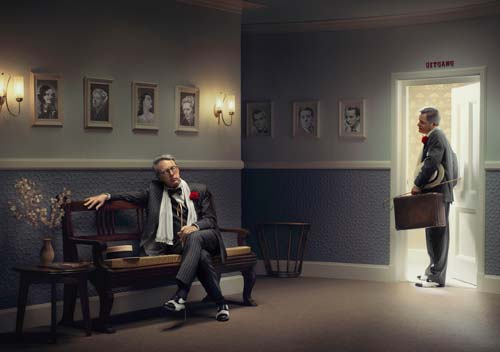 Erwin Olaf De La Mar – 8 classic plays, The Sunshine Boys, 2009
Studio Erwin Olaf, Amsterdam
Collectie De La Mar Theater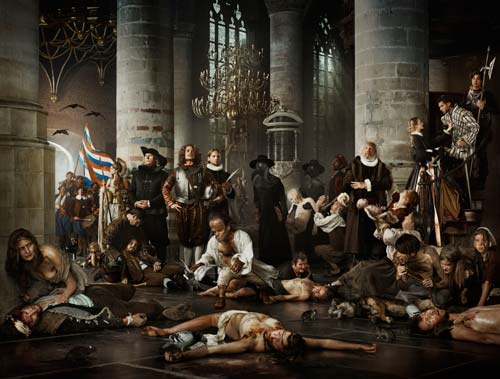 Erwin Olaf The Siege and Relief of Leiden, Liberty – Plague and Hunger during the Siege of Leiden, 2011
Studio Erwin Olaf, Amsterdam