Biography
Mezzo-soprano Tania Kross was born in Curaçao in 1976. She studied classical singing at the Utrechts Conservatorium, where she won the first prize from the Stichting Jong Muziektalent Nederland in the second year of her training.
Kross has an impressive international career in opera and singing. Over the past 25 years she has performed starring roles in numerous productions at major opera houses and concert halls at home and abroad; from Paris, Salzburg, Vienna, Athens, Cologne, Hong Kong to Carnegie Hall in New York. She performed the title role of Carmen at both the Staatsoper in Stuttgart and the Glyndebourne Festival. As a soloist, Kross worked with, among others, the National Opera, Bregenzer Festspiele, De Nederlandse Reisopera, Staatsoper Stuttgart, Komische Oper Berlin and Opera de Lyon.
In 2013, Kross made history with the production of the very first opera in Papiamentu, Katibu di Shon (Carel de Haseth wrote the libretto and composer Randal Corsen wrote the music). Ten years later, in 2023, she toured across the Netherlands with her sixth theater tour From Curaçao to Concertgebouw.
She has won many prizes in her career, including the first prize of the Stichting Jong Muziektalent Nederland three times (1995, 1997 and 1998), the NPS Culture Prize (2000), the Edison Audience Award (2006) for her debut CD Corazon, and she received a Grammy nomination (2009) for her participation in the opera Marco Polo by Tan Dun (National Opera).
Kross is dedicated to music education and has made it her mission to get young people enthusiastic about music. She is, among other things, an ambassador for Stichting Leerorkest Nederland and Curaçao, the Instrument Depot Leerorkest and Muziek Telt! (Music Matters).
She is also a popular guest on Dutch television, where she expresses her love for music. For example, she won the programme The Masked Singer, participated in Best Singers for several seasons, was a jury member in Aria and in 2023 she was seen as a mentor in the choir program ZING! (SING!).
Tania Kross is a member of the Academy of Arts and currently lives in Curaçao.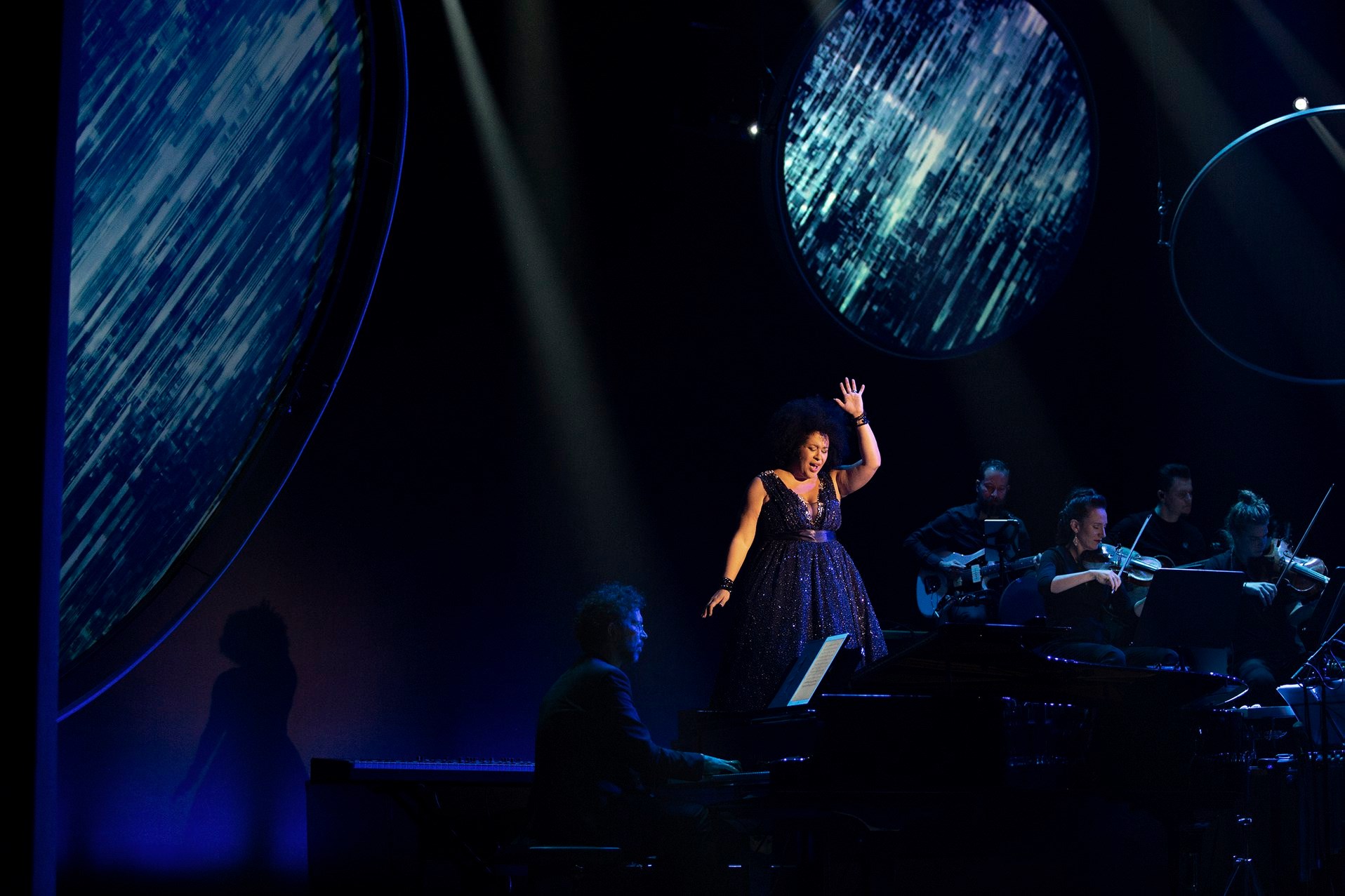 Tania Kross in Carmen (2017). Photo: Anne van Zantwijk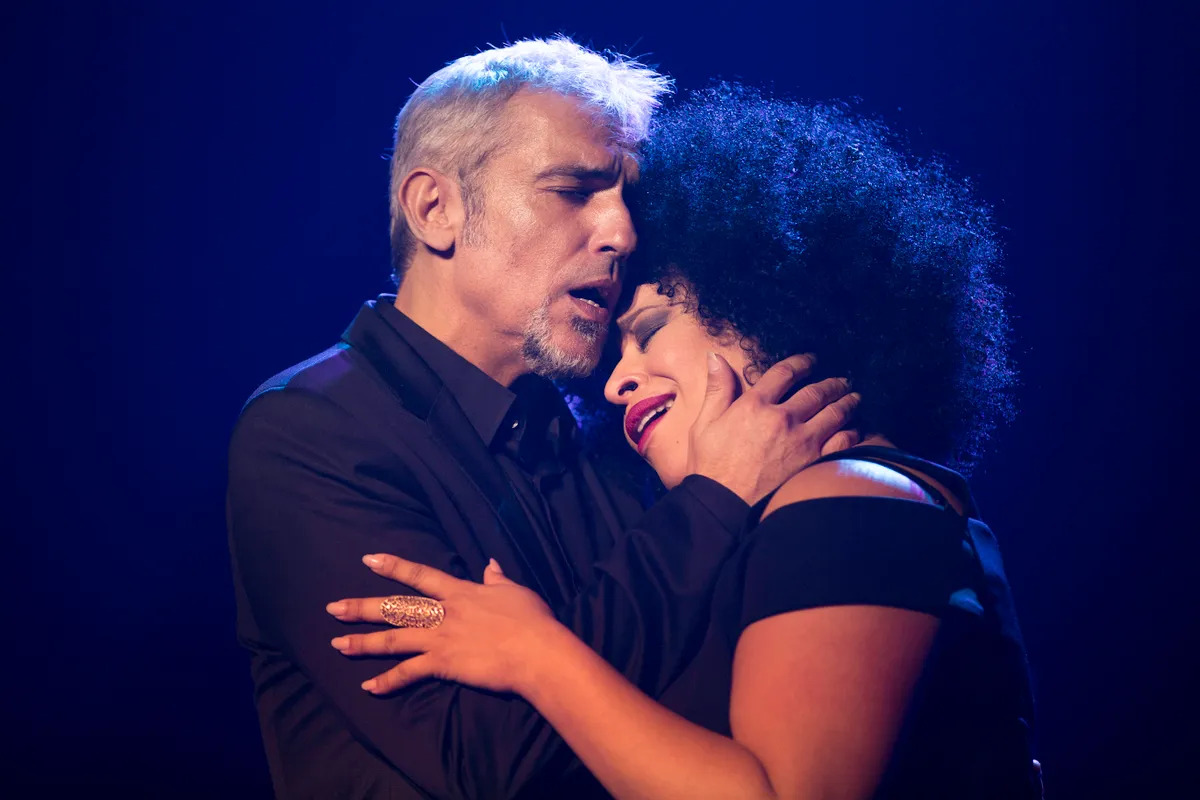 Tania Kross and Carlos Denia in Carmen (2017). Photo: Anne van Zantwijk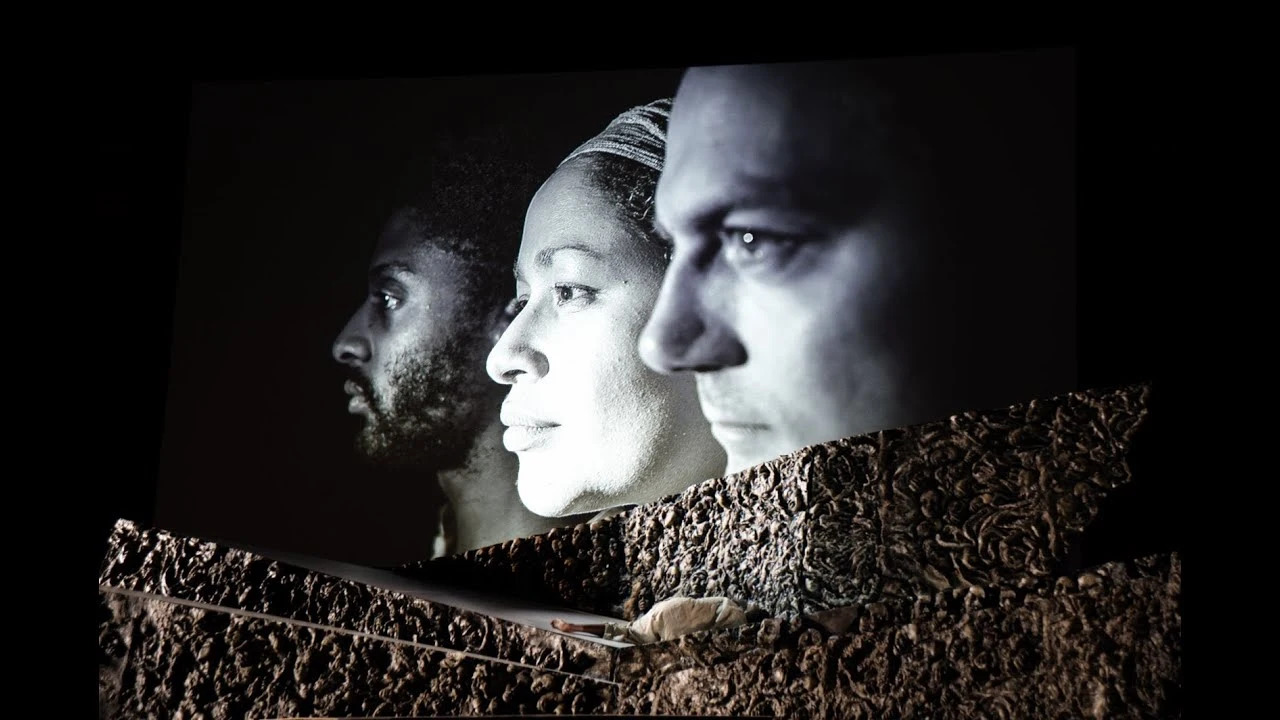 Tania Kross, Peter Brathwaite and Jeroen de Vaal in Katibu di Shon (2013). Photo: Marco Borggreve, Nederlandse Reisopera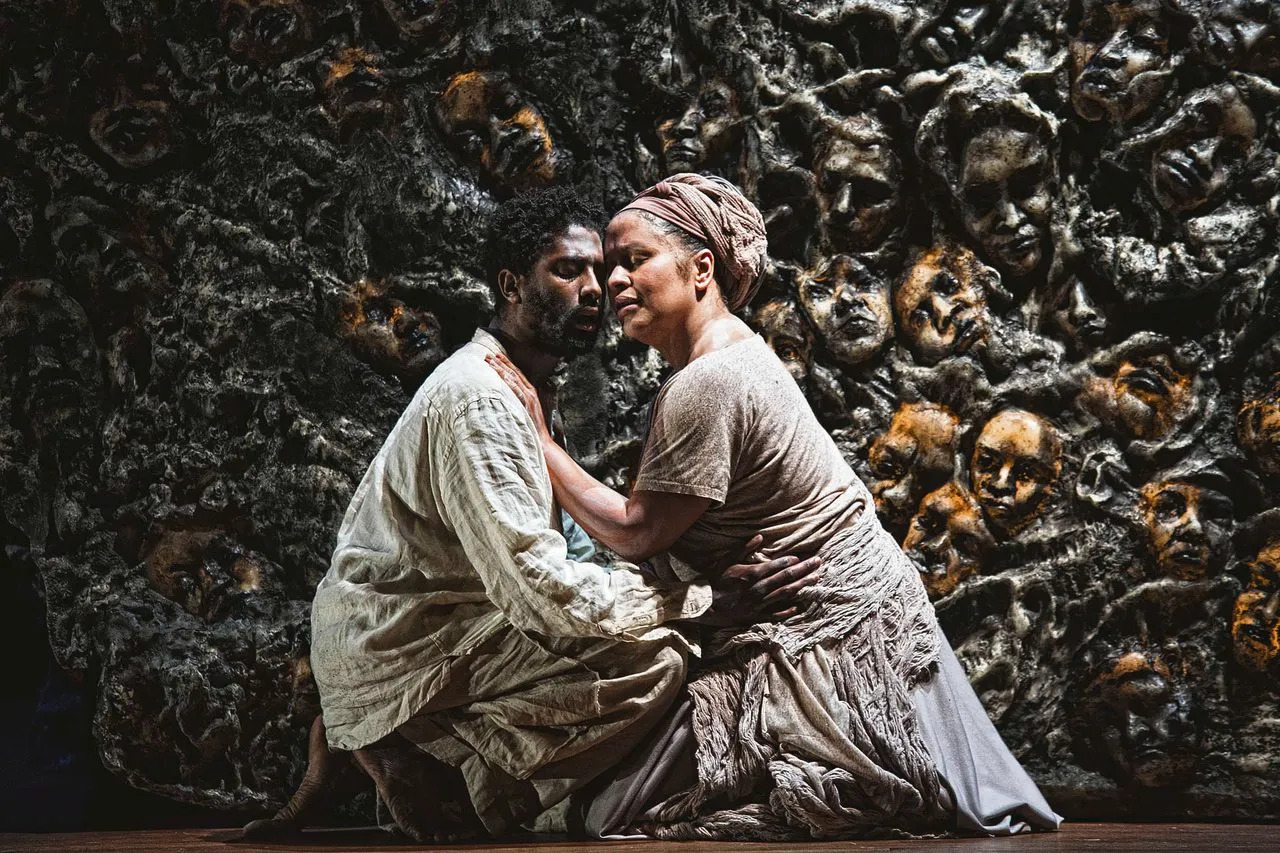 Tania Kross and Peter Brathwaite in Katibu di Shon (2013). Photo: Marco Borggreve, Nederlandse Reisopera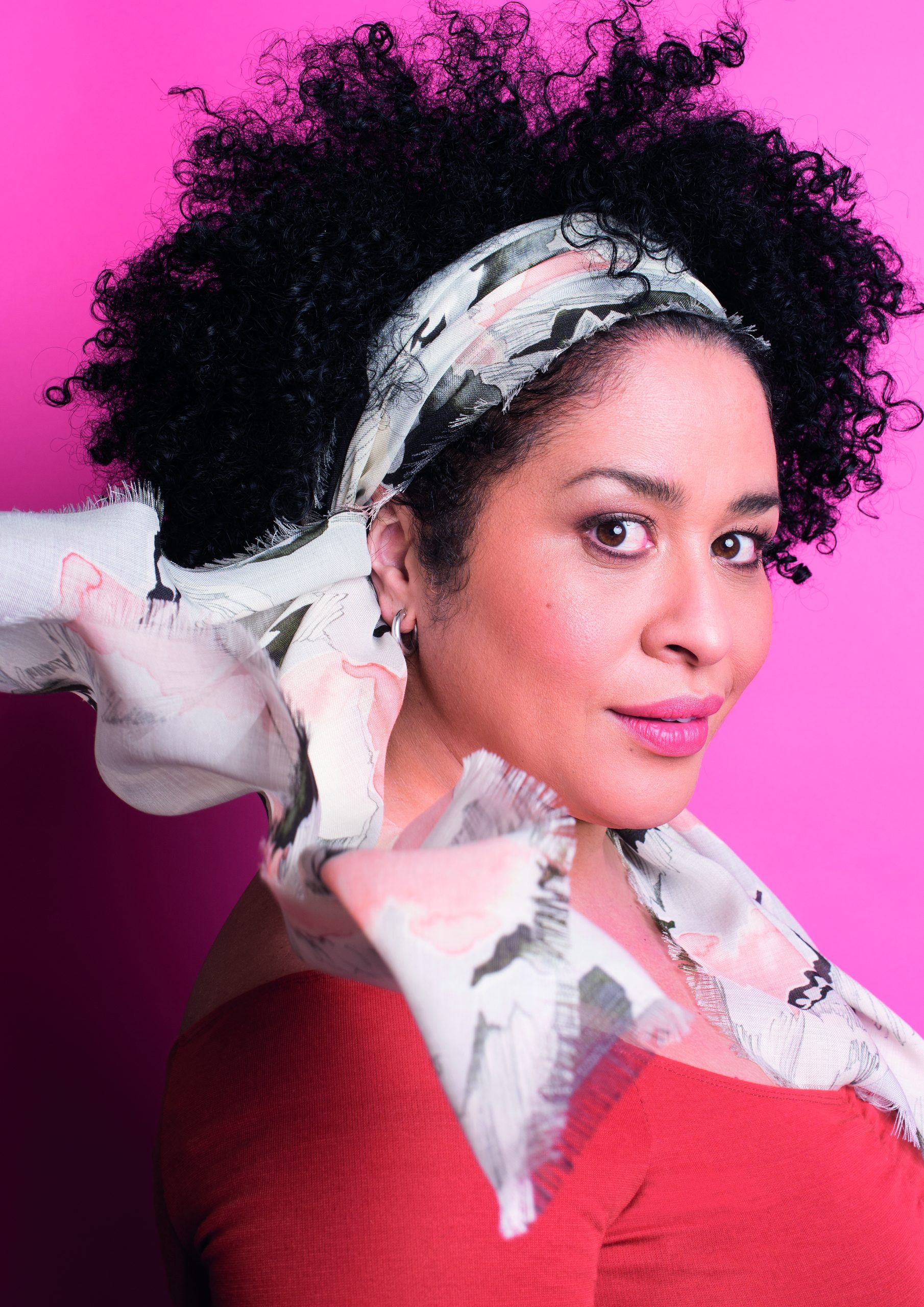 Tania Kross in Van Mozart tot Madonna (2020). Photo: Imke Panhuijzen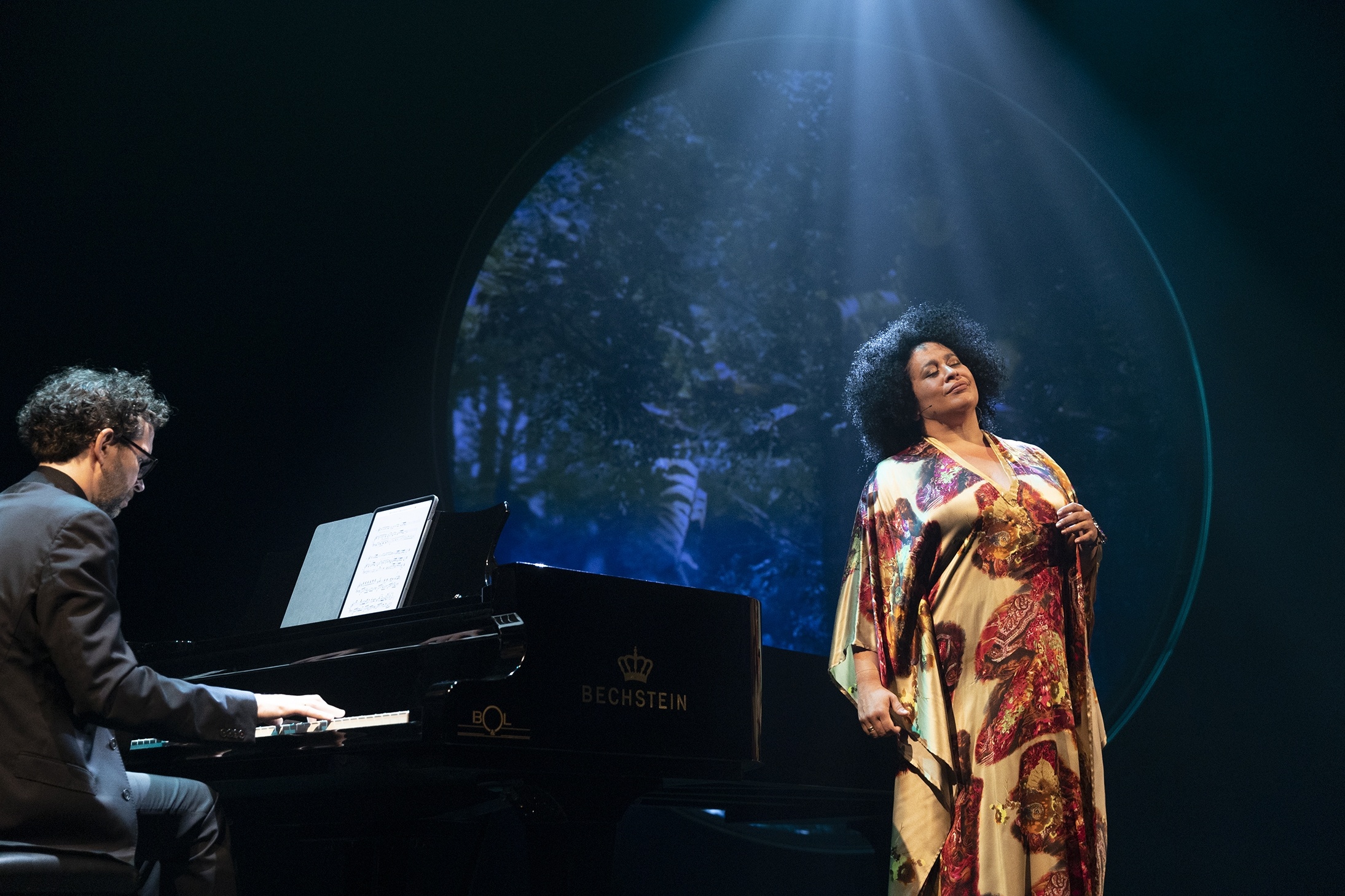 Tania Kross and Ernst Munneke in Van Curacao tot Concertgebouw (2023). Photo: Anne van Zantwijk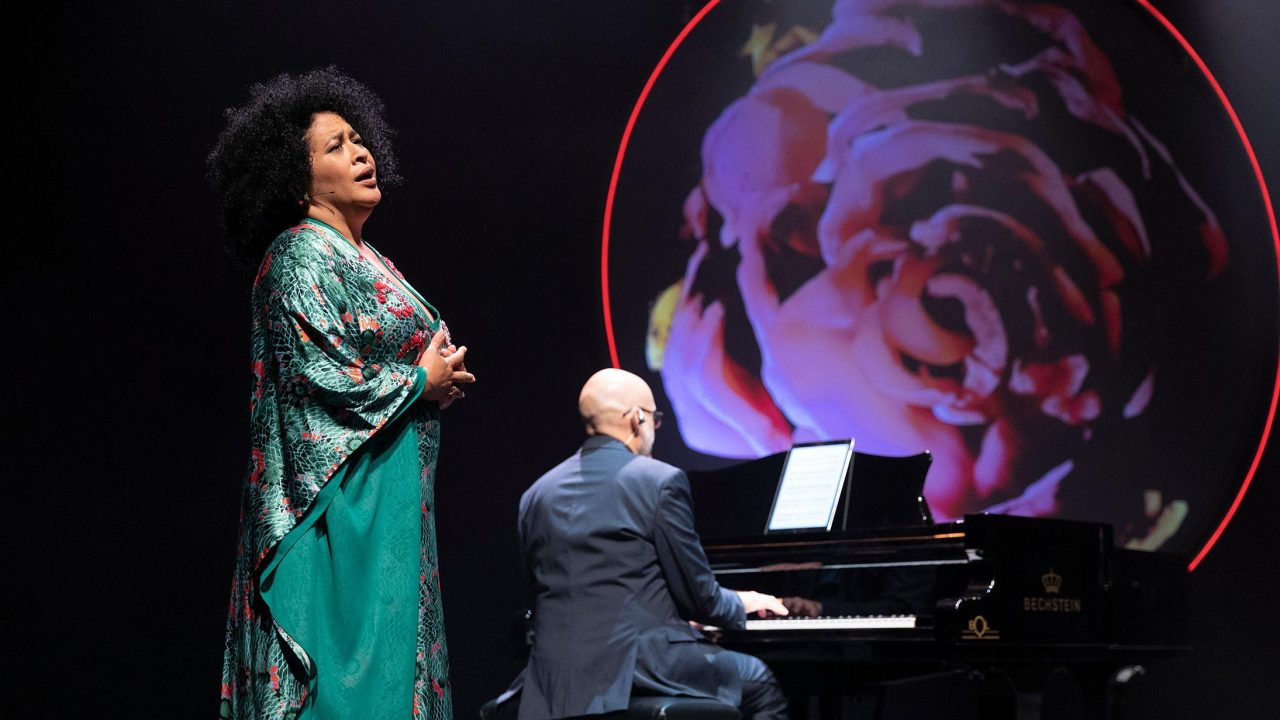 Tania Kross and Randal Corsen in Van Curacao tot Concertgebouw (2023). Photo: Anne van Zantwijk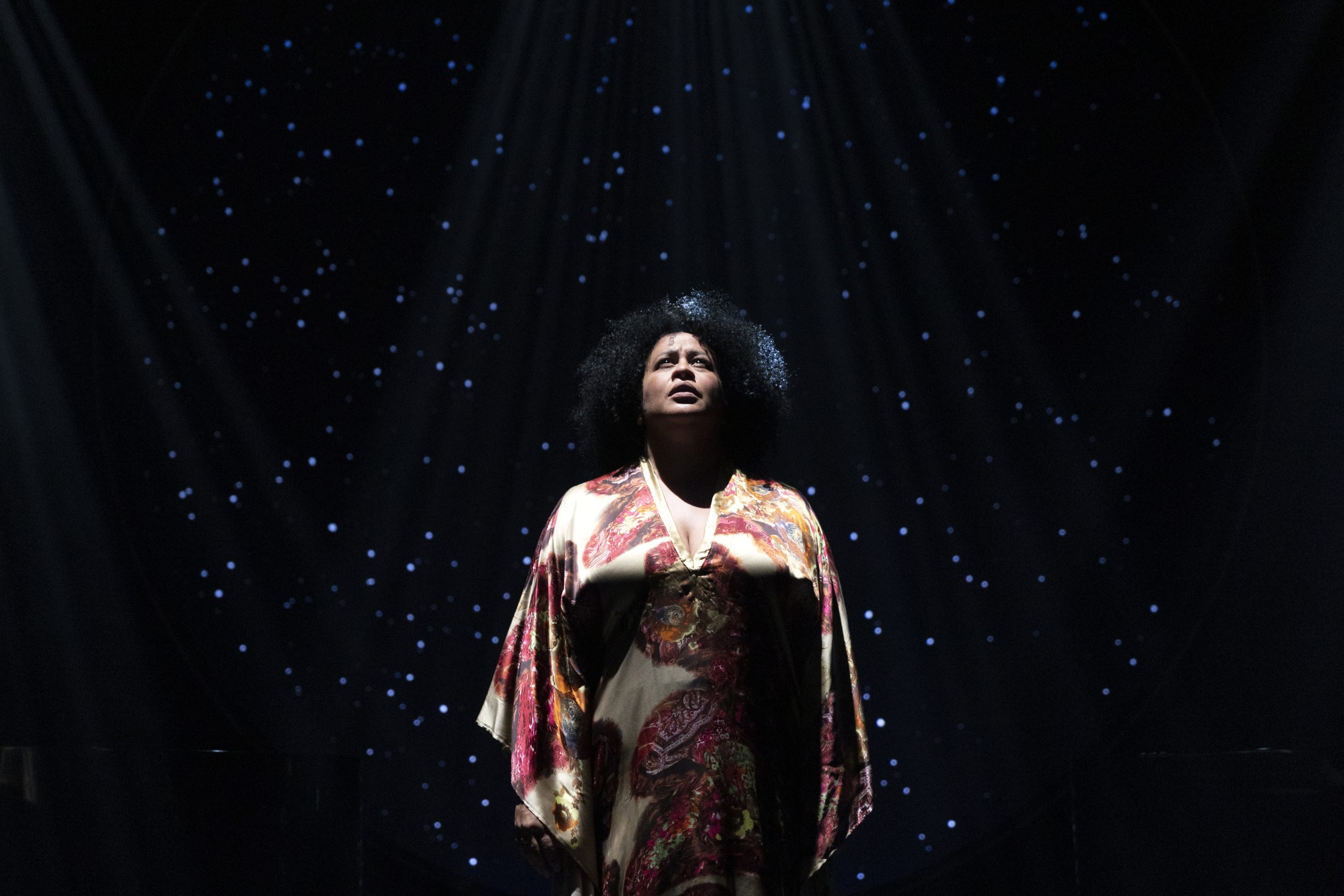 Tania Kross in Van Curacao tot Concertgebouw (2023). Photo: Anne van Zantwijk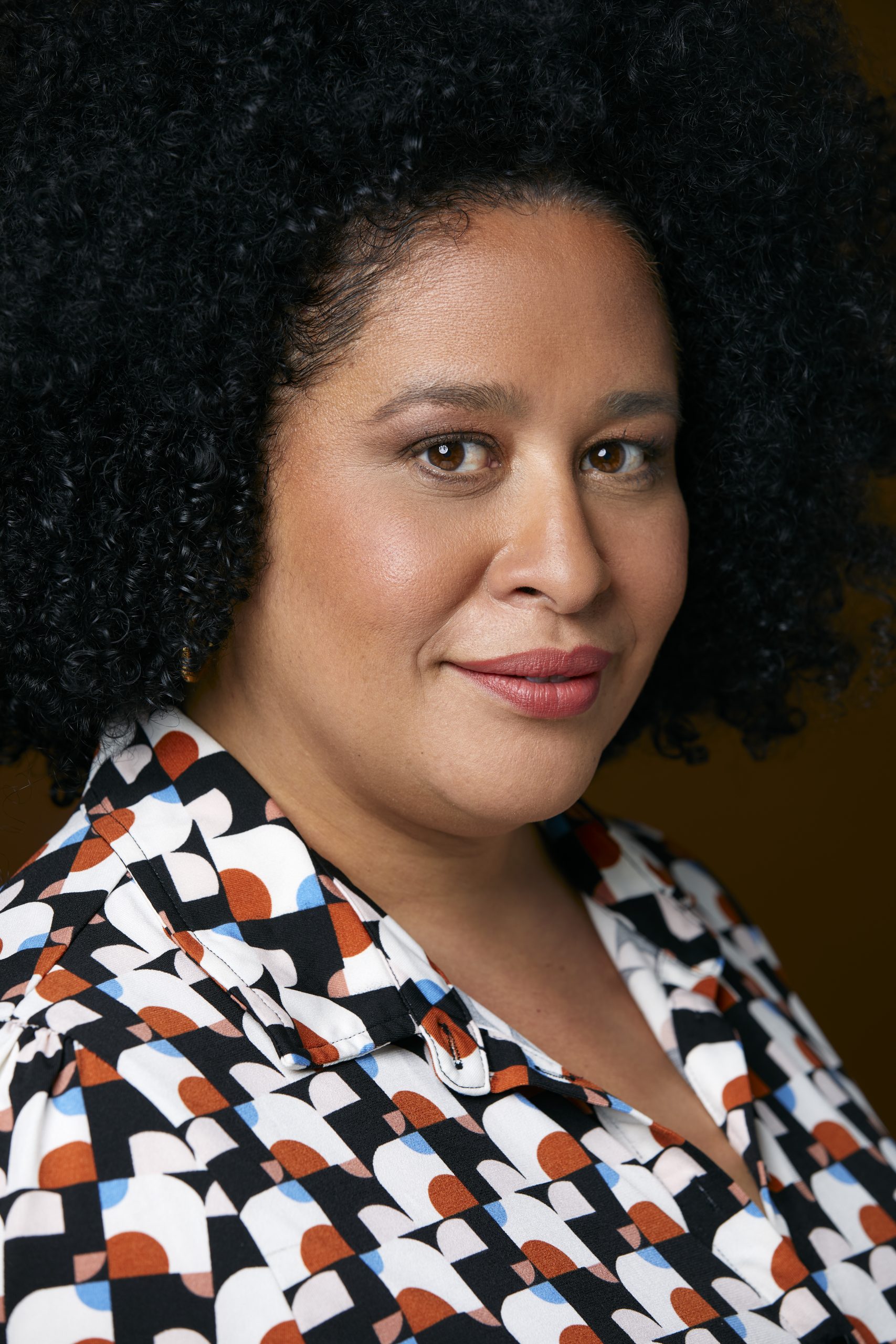 Tania Kross. Foto: Anne van Zantwijk
List of work Tania Kross
1988/1994
Maria Immaculata Lyceum HAVO/VWO Curaçao
1994/1999
Bachelor Klassieke zang HKU HBO Utrecht
1999/2001
Master Klassieke zang, specialisatie opera HBO Utrecht
2001/2002
International Opera Studio Amsterdam, Opera Studio Amsterdam
2007/2008
Cardiff International Academy of Voice, Opera Studio Wales
Repertoire and experience
As a soloist, Tania Kross has performed the following roles on various opera stages including Dutch National Opera, Glyndebourne Festival, Bregenzer Festspiele, De Munt, De Nederlandse Reisopera, Staatsoper Stuttgart, Komische Oper Berlin, Theater Bielefeld, Opera de Lyon, Latvian National Opera (Riga):
Hogepriesteres Bonifacius Henk Alkema
Klaartje Egmond Ludwig van Beethoven
Romeo I Capuleti e i Montecchi Vincenzo Bellini
Segesta Arminio Franz Biber
Carmen Carmen Georges Bizet
La tragédie de Carmen Carmen Georges Bizet / Peter Brooks
The Queen Marco Polo Tan Dun
Sheherazade Marco Polo Tan Dun
Mahler Marco Polo Tan Dun
Bersi Andrea Chenier Umberto Giordano
Siebel Faust Charles Gounod
Sesto Julius Caesar George Frideric Händel
Cornelia Julius Caesar George Frideric Händel
Julius Caesar Julius Caesar George Frideric Händel
Tolomeo Julius Caesar George Frideric Händel
Granida Granida P.C.Hooft
Hänsel Hänsel und gretel Engelbert Humperdinck
Hexe Hänsel und gretel Engelbert Humperdinck
Lola Cavalleria Rusticana Pietro Mascagni
Messagiera Orfeo Claudio Monteverdi
Fortuna Ritorno d'Ulisse in Patria Claudio Monteverdi
Melanto Ritorno d'Ulisse in Patria Claudio Monteverdi
Cherubino Le nozze di Figaro Wolfgang Amadeus Mozart
Don Ramiro La finta Giardiniera Wolfgang Amadeus Mozart
Zita Gianni Schicchi Giacomo Puccini
Suzuki Madama Butterfly Giacomo Puccini
Dido Dido and Aeneas Henry Purcell
Rosina Il barbiere di Siviglia Gioachino Rossini
La Cenerentola La Cenerentola Gioachino Rossini
A Maid Daphne Richard Strauss
Prinz Orlovsky Die Fledermaus Johan Strauss jr.
Baba the Turk The Rake's progress Igor Stravinski
Flora La Traviata Guiseppe Verdi
Anna Die 7 Todsünden Kurt Weill
Song cycles and oratorio repertoire
Zorgen Michel van der Aa
Hadewijch (De Materie II) Louis Andriessen
Awanan Kla Caroline Ansink
Matthäus Passion Johann Sebastian Bach
Weihnachtsoratorium Johann Sebastian Bach
Folk Songs Luciano Berio
Mort de Cleopatre Hector Berlioz
I hate music Leonard Bernstein
La bonne cuisine Leonard Bernstein
3 liederen op duitse tekst Henriëtte Bosmans
Mis in C Anton Bruckner
Sea Pictures Edward Elgar
Siete canciones Manuel de Falla
Amor Brujo Manuel de Falla
Sombrero de tres picos Manuel de Falla
Requiem Gabriel Faure
Messiah Georg Friedrich Händel
Scena di Berenice Joseph Haydn
7 Turkish songs Theo Loevendie
Kindertotenlieder Gustav Mahler
Psalm 42, Op 42 Felix Mendelssohn
5 canciones negras Xavier Montsalvatge
De Kinderkamer Modest Moussorgski
Requiem Wolfgang Amadeus Mozart
Krönungsmesse Wolfgang Amadeus Mozart
Vesperae Solennes de Confessore Wolfgang Amadeus Mozart
Stabat Mater Giovanni Battista Pergolesi
Chansons Madécasses Maurice Ravel
Il tramonto Ottorino Respighi
La regata Veneziana Gioachino Rossini
Petite messe Solennelle Gioachino Rossini
Brettl-Lieder Arnold Schönberg
Kinderliederen Igor Stravinsky
Woman Life Song Judith Weir
Tania Kross has performed as a soloist with the orchestras below
Brussels Philharmonic, Philharmoniker Hamburg, NIedersächsisches Staatsorchester Hannover, Latvian National Symphony Orchestra, Holland Symfonia, Metropole Orkest, Nederlands Philharmonisch Orkest, NSO, NNSO, Het Residentie Orkest, Rotterdam Philharmonisch Orkest, BBC Symphony Orchestra, Het Concertgebouw Orkest, Nederlands Blazers Ensemble, London Symphony Orchestra, BBC National Orchestra of Wales
Selection of conductors with whom Tania Kross has had the opportunity to work over the course of her career
Jaap van Zweden, Edo de Waard, Micha Hamel, Ulf Schirmer, Jurjen Hempel, Arjan Tien, Lawrens Renes, Ed Spanjaard,
Otto Tausk, Jan-Willem de Vriend, Valery Gergiev, Stephane Deneve, Carlo Rizzi, Rene Jacobs, Mariss
Jansons, Tan Dun, Philip Herrewege, Ádám Fischer, Shoa-Chia Lü, Glen Wilson, Stephen Stubbs, Alexander
Liebreich, Stephen Barlow, Aldert Vermeulen, Stephen Osgood, Mike Fentross, Massimiliano Murrali
Selection of directors Tania Kross has had the pleasure of working with over the course of her career
Piere Audi, Monique Wagemakers, David McVicar, Keith Warner, Guy Joosten, Thomas Bischoff, Herbert
Wernicke, Ursel Hermann, Karl-Ernst Hermann, Imogen Kogge, Tobias Hoheisel, John Cox
Awards and honors
3x 1ste prijs winnaar Stichting Jong Muziektalent Nederland (1995,1997,1998)
Aanmoedigingsprijs Rosa Ponselle International Competition for Vocal Arts in New York (1997)
1 ste prijs winnares Cristina Deutekom Concours (2000)
"Het Debuut" internationale concertserie van het Concertgebouw.
NPS cultuurprijs (2000)
Nederlandse finaliste BBC Singer of the World (2003)
Edison Publieksprijs voor debuut cd "Corazon" (2006)
Grammy nominatie voor deelname aan de opera Marco Polo van Tan Dun geproduceerd door De Nationale Opera (2009)
Boeli van Leeuwen Prijs, Hoogste culturele onderscheiding van de Curaçaose regering (2013)
Radio 4 prijs (2013)
Side activities
Ambassadeur:
Stichting Leerorkest Nederland en Curaçao
Instrumentendepot Leerorkest
KBZON Nationale Korenbond
Muziek telt! Muziekonderwijs voor iedereen
Lid van de Academie van de Kunsten
Lid van Forum Lezen en Schrijven
Comité van aanbeveling van Stichting Ninsee
Comité van aanbeveling van het Universiteit van Amsterdam afdeling Bijzondere Collecties
Fellowship bij Hogeschool voor de Kunsten Utrecht faculteit Muziek
Lid van het Paleis Comité van het Paleis op de Dam