Biography
Pierre Audi was born in 1957 in Beirut, Lebanon. He grew up in Beirut and Paris. Between 1975 and 1978, he studied history at Oxford University in the UK. In 1979, he founded the Almeida Theatre in London, as well as the Festival of Contemporary Music, which he led until 1989. Since 1988, he has been the artistic director of the Netherlands Opera.
Many of Audi's acclaimed productions created for the Netherlands Opera have travelled to other stages, such as his cycle of the four Monteverdi operas. These were also performed at the Brooklyn Academy of Music in New York, at the Sydney Festival, and at the Los Angeles Opera. He staged the first Dutch production of Wagner's Ring cycle, as well as many other operas from the entire repertoire, including works by Mozart, Gluck, Berlioz, Rameau, Handel and Puccini. He has also directed contemporary music theatre, including Harrison Birtwistle's Punch and Judy, Morton Feldman's Neither, and Claude Vivier's Rêves d'un Marco Polo. He has staged the world premières of pieces by Theo Loevendie, Guus Janssen, Jonathan Harvey, Hans Werner Henze, Tan Dun, Param Vir, Kaija Saariaho and Alexander Knaifel.
As a guest director, he has worked for the Bavarian State Opera (Venus und Adonis), the Swedish Drottningholm Hofopera (Tamerlano, Alcina and Zoroastre), the Salzburg Festival (2006 revival of the Netherlands Opera production of Die Zauberflöte), the Paris Opera (La Juive), and the Théâtre des Champs-Elysees (Il Matrimonio Segreto), among others. He also directed theatre at Toneelgroep Amsterdam and Het Zuidelijk Toneel.
Among his numerous awards are the Dutch Theatre Critics' Prize, the Theatre Prize of the Prince Bernhard Culture Fund, and (in 2009) the state prize for the arts, the Johannes Vermeer Award. He is a member of the Orde van de Nederlandse Leeuw and a Chevalier de la Légion d'Honneur. Besides his work at the Netherlands Opera, in 2004 he was appointed artistic director of the Holland Festival.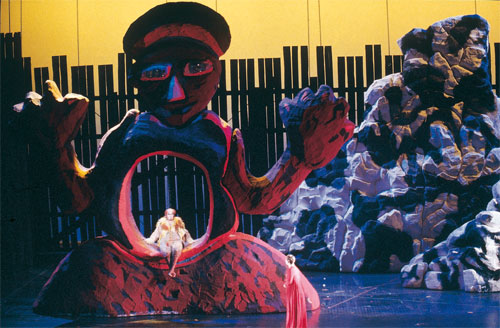 Die Zauberflöte, 1999
Photo: Ruth Walz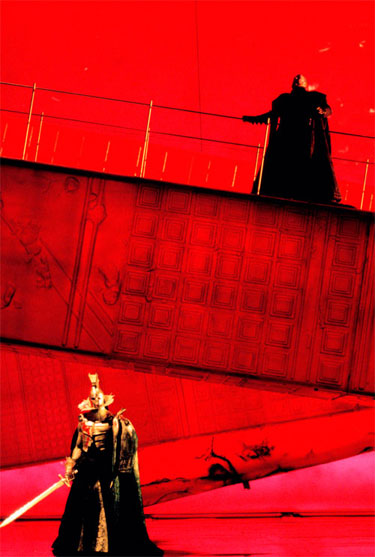 Les Troyens, 2003
Photo: Ruth Walz and Monika Rittershaus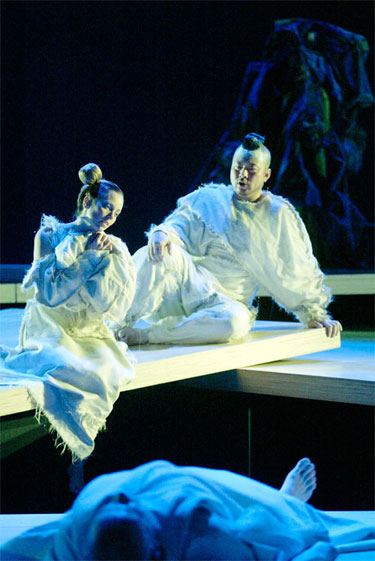 Tea, 2003
Photo: Hans van den Boogaard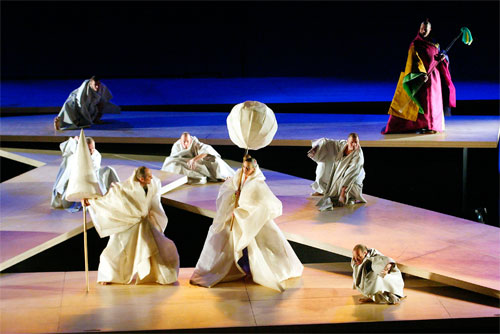 Tea, 2003
Photo: Hans van den Boogaard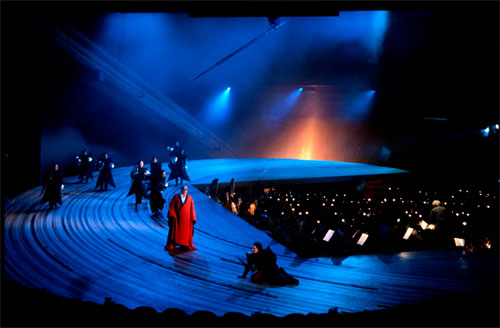 Die Walküre, 2005
Photo: Ruth Walz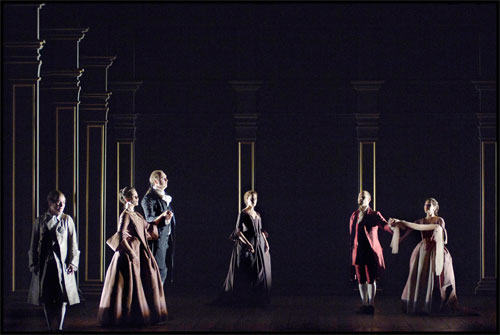 amerlano, 2005, Stadsschouwburg, Amsterdam
Photo: Clärchen and Matthias Baus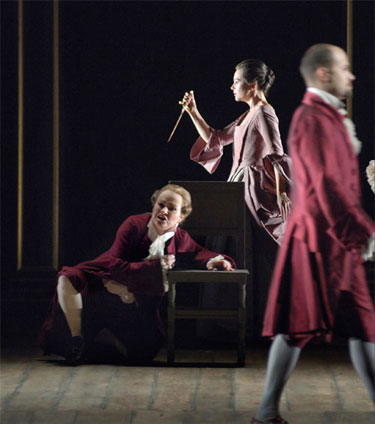 amerlano, 2005, Stadsschouwburg, Amsterdam
Photo: Clärchen and Matthias Baus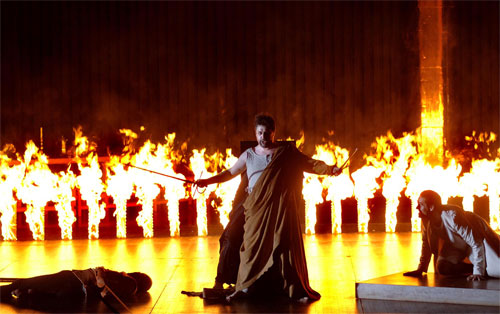 Il ritorno d'Ulisse in patria, 2007
Photo: Ruth Walz and Hans Hijmering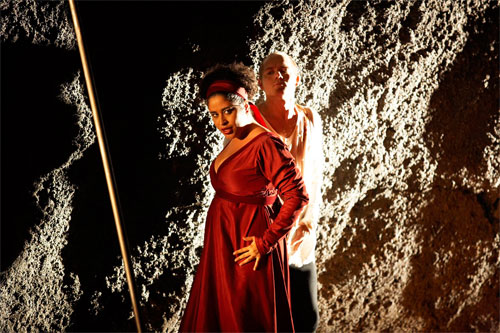 Il ritorno d'Ulisse in patria, 2007
Photo: Ruth Walz and Hans Hijmering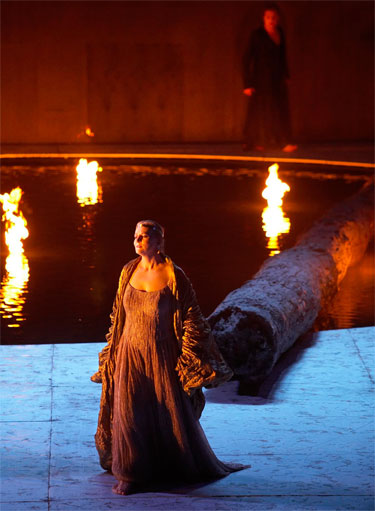 Orfeo, 2007
Photo: Ruth Walz and Hans Hijmering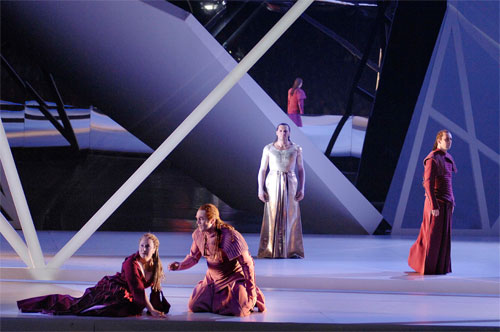 Castor et Pollux, 2008
Photo: Clärchen and Matthias Baus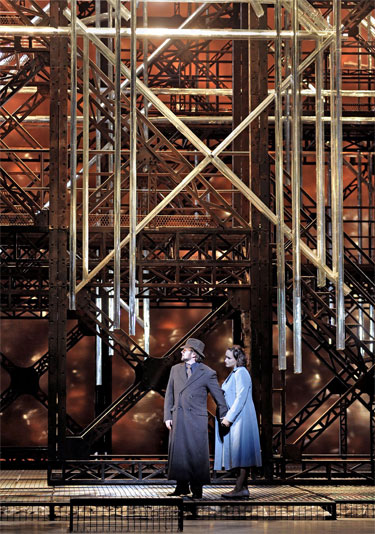 La Juive, 2009
Photo: Ruth Walz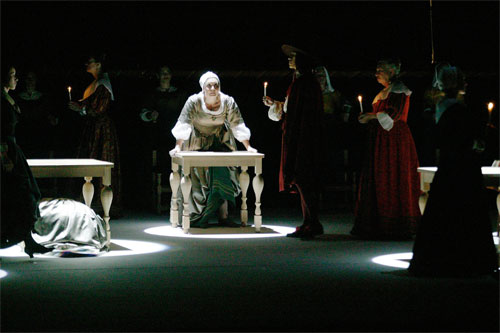 Writing to Vermeer, 2004, direction: Saskia Boddeke
Photo: Hans van den Bogaard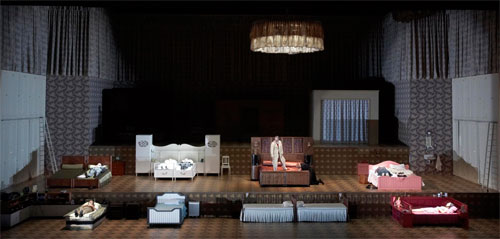 Don Giovanni, 2006, direction: Jossi Wieler and Sergio Morabito
Photo: A.T. Schaefer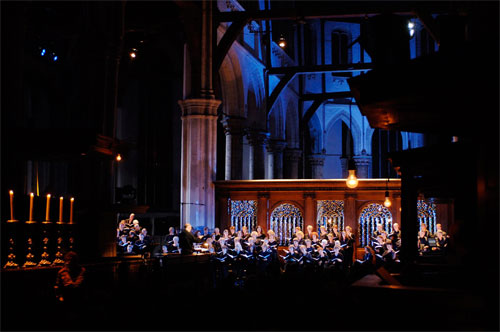 The Veil of the temple, Holland Festival 2005, Oude Kerk, Amsterdam
Photo: Ruud Jonkers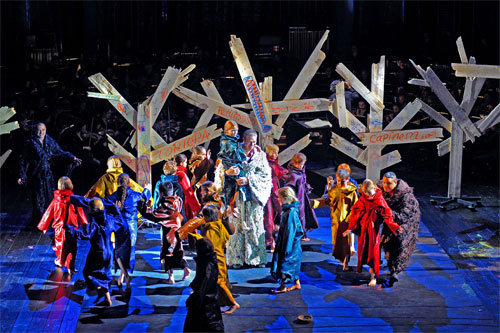 Saint François d'Assise, Holland Festival 2008, Muziektheater
Photo: Ruth Walz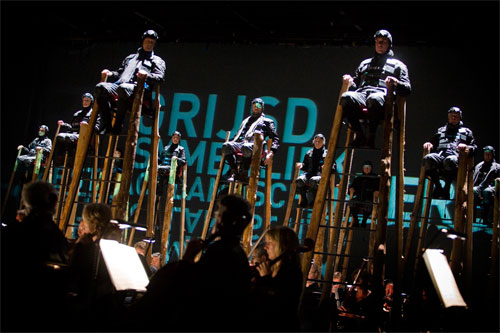 Aquarius, Holland Festival 2009, Muziekgebouw aan 't IJ
Photo: Ruud Jonkers
At the Netherlands Opera
Il ritorno d'Ulisse in patria (Claudio Monteverdi), 1990-1991; revivals 1992-1993, 1998-1999 (broadcast by NPS TV and in 2007 in the Monteverdi cycle); also performed at the Brooklyn Academy of Music in New York, 1993, at the Sydney Festival in 1998 and in Los Angeles by the Los Angeles Opera, 1997
Double production Die glückliche Hand (Arnold Schönberg)/Neither (Morton Feldman) with sets by Jannis Kounellis, 1990-1991
Double production Gassir (Theo Loevendie), world première/Il combattimento di Tancredi e Clorinda (Claudio Monteverdi), 1990-1991 (Holland Festival 1991), revival 1992-1993 (broadcast by NPS TV). Revival Il combattimento di Tancredi e Clorinda in 2007 (in Monteverdi cycle)
Mitridate, Re di Ponto (W.A. Mozart), 1991-1992
Double production Snatched by the Gods/Broken Strings by the Indian composer Param Vir) 1991-1992, world première, winner of the BMW Music Theatre Prize for best director and conductor at the Munich Biennale in 1992, also staged by Muziektheater Transparant in Antwerp, Rouen and Rotterdam 2001
La bohème (Giacomo Puccini), 1992-1993 (revivals 1995-1996 and 2003-2004)
Punch and Judy (Harrison Birtwistle), with sets by Georg Baselitz, 1992-1993
L'Incoronazione di Poppea (Claudio Monteverdi), (broadcast by NPS TV) 1993-1994, revivals 1995-1996, 2000-2001 and 2007 (in Monteverdi cycle); guest performances in New York City, the Brooklyn Academy of Music 2002
Il re pastore (W.A. Mozart), 1993-1994; revival in 1997 (broadcast by NPS TV)
Noach (Guus Janssen), 1993-1994, with sets by Karel Appel, world première 1993-1994 (Holland Festival 1994), revival 1998/1999 CD-recording (broadcast by NPS TV)
Schönberg Trilogie: Erwartung/Die glückliche Hand/Von heute auf morgen, with sets by Jannis Kounellis, 1995 (broadcast by NPS TV)
L'Orfeo (Claudio Monteverdi), 1995, revival 1997 (broadcast by NPS TV) and 2007 (Monteverdi cycle)
Die Zauberflöte (W.A. Mozart), with sets by Karel Appel, 1995, revivals 1998/1999, 2002/2003. Revival in Salzburg Festspiele, 2006
Das Rheingold (Richard Wagner), 1997, revival 2005
Die Walküre (Richard Wagner), 1998, revival 2004
Siegfried (Richard Wagner), 1998, revival 2004
Götterdämmerung (Richard Wagner), 1998, revival 2005
Complete Ring-cyclus, 1999, broadcast by NPS TV in December 1999 / January 2000. Revival 2005
Alceste (Christoph Willibald von Gluck), onducted by Hartmut Haenchen, October, 1999, revival at Dresdner Musik Festspiele, 2003
Hiero (Guus Janssen/Friso Haverkamp), world première in 2000
Rêves d'un Marco Polo (Claude Vivier), 2000, world première. Revival in 2004 in co-production with the Holland Festival, broadcast by NPS TV
Alice in Wonderland (Alexander Knaifel), 2001, world première
Lohengrin (Richard Wagner), 2002
La clemenza di Tito (W.A. Mozart/M. Trojahn), 2002
Tea (Tan Dun), co-production with The Amsterdam Muziektheater and Suntory Hall, Tokyo, 2002 Suntory Hall, Tokyo, 2003 Muziektheater Amsterdam, world première. Revival in Tokyo 2006
Les Troyens (Hector Berlioz), 2003
Raaff (Robin de Raaff), world première co-production with the Holland Festival, 2004
Tamerlano (G.F. Händel), 2005 (production Drottningholms Slottsteater)
Alcina (G.F. Händel), 2003 (production Drottningholms Slottsteater)
Wagner Dream (Jonathan Harvey), commissioned and co-production with the Grand Théâtre de Luxembourg, Holland Festival and IRCAM-Pompidou Centre, world première in 2007
Monteverdi Madrigalen (Claudio Monteverdi): Lamento d'Arianna, Il ballo delle Ingrate, Il combattimento di Tancredi e Clorinda, 2007 (in the Monteverdi cycle and broadcast by NPS TV)
Castor et Pollux (Jean-Philippe Rameau), 2008
Saint François d'Assise (Olivier Messiaen), 2008. Concert version in London Royal Albert Hall (BBC Proms)
Marco Polo (Tan Dun), 2008
At Opera Studio Nederland
La tragédie de Carmen (George Bizet/Marius Constant), Frascati, Amsterdam, 2002
At Toneelgroep Amsterdam
Timon of Athens (William Shakespeare), Transformer House, Amsterdam, 1995
Oidipous (Sophocles), 2001
Naar Damascus (Strindberg), 2008
At Zuidelijk Toneel
Measure for Measure (William Shakespeare), 1996
Bérénice (J. Racine), 1998
At the Opéra National de Paris
La Juive (J.F. Halévy), 2007
At Opera North, Leeds
Jérusalem (Verdi), UK première, 1990
At the Bayerische Staatsoper München
Venus and Adonis (Hans Werner Henze), world première in 1997, also performed in Teatro San Felice, Genoa, 1998, and the National Theatre Mannheim, 1999
At the Drottningholm Slottsteater, Stockholm
Tamerlano (G.F. Händel), 2000/2001, revival 2002, revival at the Bayerische Staatsoper, 2008
Alcina (G.F. Händel), 2003
Zoroastre (J.Ph. Rameau), 2005
At the Théâtre des Champs-Elysées, Parijs
Il matrimonio segreto (D. Cimarosa), 2002
At Suntory Hall, Tokio in co-production with the Netherlands Opera and the Muziektheater Amsterdam
Tea (Tan Dun), 2002 world première
At De Munt, Brussel
Pelléas et Mélisande (C. Debussy), 2008
At the Opéra Comique, Parijs
Zoroastre (J.Ph. Rameau), 2009
At the Theater an der Wien, Wenen
Partenope (G.F. Händel), 2009
For Dutch television
For Birth or Death? (two canticles by Benjamin Britten), IDTV and NPS TV